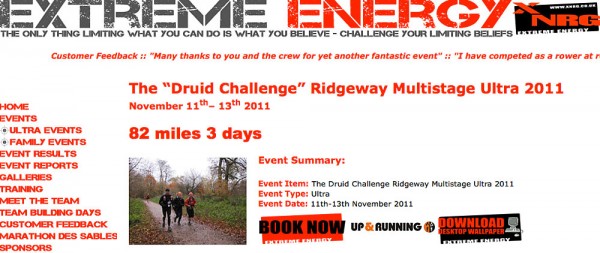 I've just had my confirmation email through to say I'm entered in the Extreme Energy Druid Challenge this November. Yippee, I think.
It's a three-day, marathon-a-day run along the beautiful Ridgeway, the oldest road in Britain, from Ivinghoe Beacon in Buckinghamshire, to East Hendred Down in Wiltshire.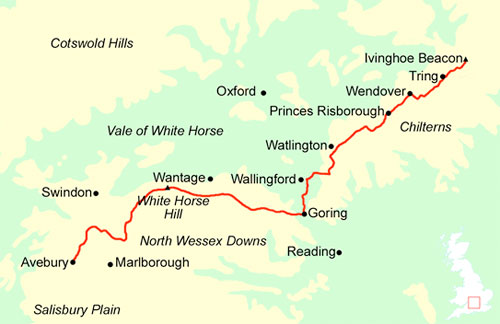 I'm doing it with my sister, Lou. This is her running theMarwell 10k on 22 May. She's one determined runner, and on a real roll, doing PB after PB.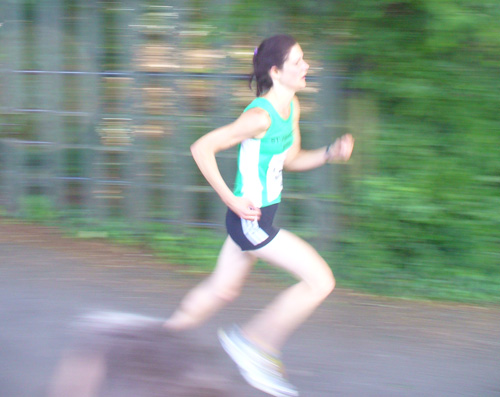 Neither of us has done an ultra before. The only marathon I've done is the Marathon de Mt Blanc, last year, which I absolutely loved. It has 2,500m of ascent, and 1,490m descent in it, and it was very hot in June. I walked up a lot of the hills, which I know is usual for long distance trail runners in hilly events, but not for road marathons.
The Druid Challenge has less total ascent, I think something closer to 600 or 700m a day, and it will take a lot of training to get ready to try and run the whole thing. I'm sure it will be fantastic though, and at least it won't be too hot!