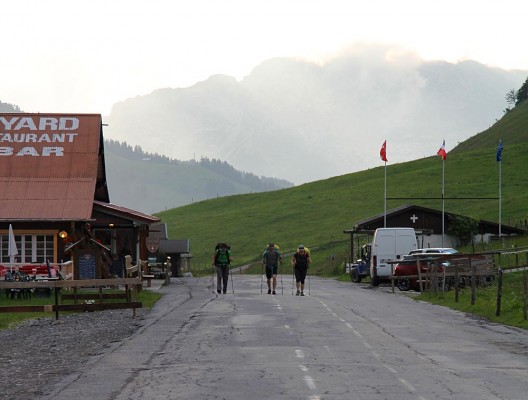 Day three is over, so we are halfway through the Airtour, timewise if not distance-wise. The car is doubling up as a fairly ineffective drying room after last night's downpour soaked everything, and is starting to smell like a cheese factory. Not sure if it's the socks or the Camembert that is to blame for that.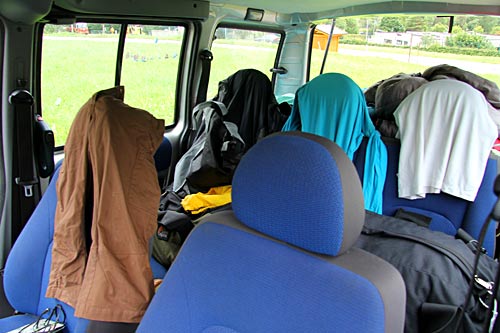 It's been a 14-hour day again, but we've flown, hooray, even if it was a plough, and bagged turnpoint two, with number three ready to knock off tomorrow morning, all being well.  Gabriel, Aude and I left Doussard at 6:15 this morning, and made it to Planfait in good time. Because there's been so much walking, people have tended to clump together in groups, and seven of us walked up together to the Col des Fretes in the rain and then sat in the clouds for the best part of an hour. And it was infinitely more fun with all the banter and joviality, than sliding up the steep, slippery path alone.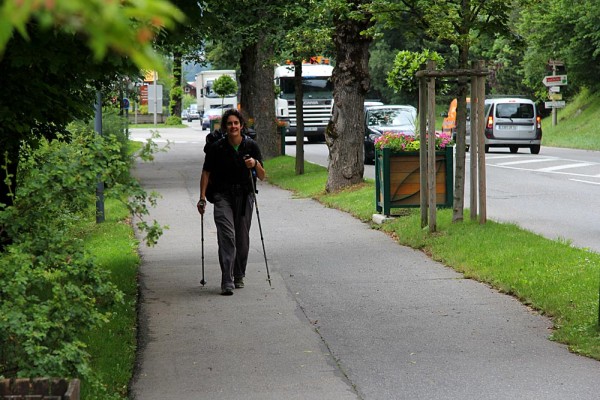 A barely imperceptible break in the clouds was enough for Gabriel and Aude to get the tandem airborne. They hurled themselves round the corner, dodging in and out of clouds, and then glided as far as possible into the Thones valley. Everyone jumped off after them and ended up in various fields around Thones, and then walked from there to the Col des Fretes, where six hours and several blisters later we ended up in a group again. Dinner in a restaurant on the col was very well received.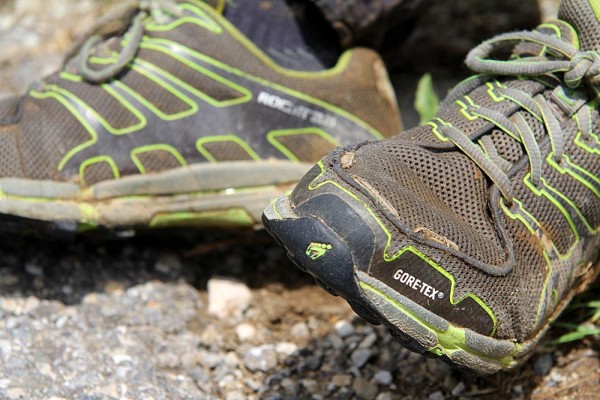 Rendezvous at 6:15 (we're having a small lie-in tomorrow) for the attack on the Croisse Beaulet, and it should be good with a group of pilots at the same place. Marcus has offered to wind-dummy, within reason!
In between doing the shopping and sorting gear, he called in on Al and Ali of the Last Resort, as we passed through St Jean de Sixt. The live tracking is so good that Al was able to give us a handy tip on a shortcut, at the exact moment that we approached the section.
Al and Ali have also very kindly put us up for the night in their beautiful appartment. Somehow the shower and comfy bed beat the boggy, cold field at the Col des Aravis, though the view at the latter would have been unsurpassed. Thanks very much to them for their hospitality. It's twenty to one so I'm off to make the most of it, before the 5:15 alarm.
Fingers crossed that the flyable weather the forecasters have promised for tomorrow, materialises. I've wanted to fly along the Aravis for ages, and tomorrow just might be the day.
More tomorrow,
Charlie